Do you dream of having defined curls with full volume, but instead your hair is flat and more of a rebellious nature? Discover some tricks that will help you define your curls and keep them under control.
6 Tricks to deal with unruly curly hair
Use leave-in conditioner
This type of conditioner coats hair with a thin film that protects it from friction and extra moisture in the air which is the culprit that makes hair flat and undefined. Apply a dollop of conditioner to your fingers, massage, and distribute evenly on all strands.
Apply a mask with keratin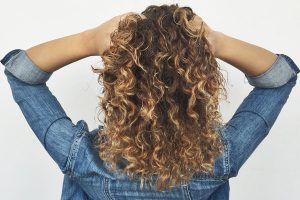 Keratin is the natural protein in hair. Once a week use a mask with keratin for fortification. Applied to hair, it "seals" the hair cuticles which are more uniform and tight so your hair will be shiny, strong and the curls well defined.
Don't blow dry curly hair
Hot air destroys the curls, separating them. The result is a rebel and chaotic hair. Leave it to air dry after you've removed the excess water with a towel, but without rubbing. Wrap it in a towel and squeeze it with your hands until the water is absorbed by the fabric. If you really need to rush the process and use a hairdryer, always use a dryer with a large diffuser.
Remove excess water with a microfiber towel
Microfiber is a material designed to quickly absorb water. Use a microfiber towel and do not rub your hair.
Avoid rigid styling products
Hair gels and mousse will keep your curls intact, but in a rigid way so your curls won't look natural. Wired curls are not sexy or pretty. Replace these products with flexible hair spray and serums.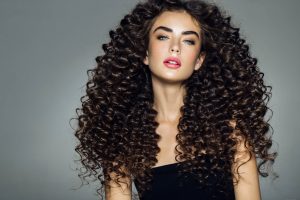 Only brush hair before washing it
As you surely noticed, your curls become completely chaotic after combing them. Therefore skip the brushing if you've got curly hair. But to remove dead cells on your scalp comb hair before you wash it. This way you will stimulate blood circulation in the scalp and avoid ruining your curls too.